Virtual Selling: Tips to help you connect with customers
July 15, 2020

Deeksha Gupta
The ongoing COVID-19 pandemic has immensely impacted the lives and livelihoods of people across the globe. Amidst dwindling economic growth, organizations are looking out for new ways to sustain themselves. One such great option is virtual selling that has helped them survive in such a crisis situation. However, online/ virtual selling demands the same level of commitment and dedication just as in offline selling. Rather virtual selling demands greater perseverance.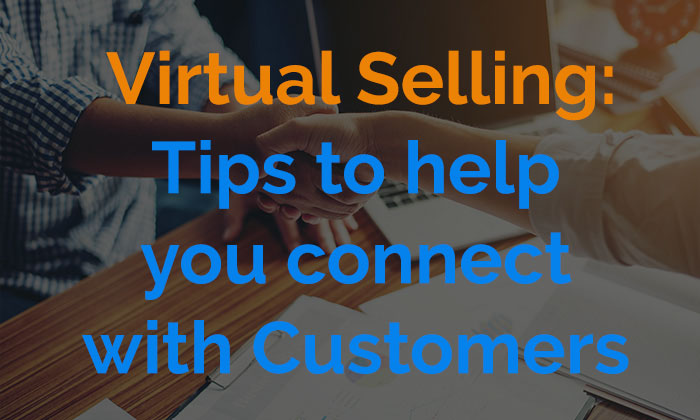 So, how can organizations make the most of virtual selling? Listed below are some effective tips, which can ensure sure shot success:
Technology Required
Irrespective of mode of selling, building strong relationships with customers holds significance for businesses. The advent of new technologies have made it more convenient for businesses to connect with their customers in a more effective and efficient way. For instance conferencing apps such as Google hangout, Zoom etc. provide a platform that allows businesses and customers to connect with each other in the most effective way.
Communication is the key: It's rightly said that quality is always above quantity. Relationships work on this principle. To ensure effective communication with clients, Sales reps need to work on the following:
Attention works: Choices and preferences vary from person to person. Thus, personalized attention should be given to every customer so that their needs and requirements could be understood and properly catered to.
Technology does work: Technology should be leveraged to streamline and automate business processes to do away with errors and redundancy caused as a result of human intervention.
Preparing for present and future
We all are going through difficult times and it is difficult to predict what the future lays ahead. Rather than having limited options at your disposal, it's a smart move to keep yourself future ready by leveraging technology solutions such AI (Artificial intelligence), data analytics and similar other futuristic solutions.
AI-backed Virtual selling makes sales rep more empathetic towards customers as customers tend to develop a sense of trust with the brands
Conclusion:
In a nutshell, we can say that businesses should keep themselves prepared to sustain during uncertain and challenging times, and the best of doing so is by providing quality and prompt solutions to their customers by leveraging technology solutions that can keep them ahead of the race.
About Girikon:
About Author
Deeksha Gupta is a Quality Assurance Engineer with strong experience in using tools like: HP-ALM(QC) Jira, Asana, Test rail etc. Deeksha loves exploring and reading about new technologies in her leisure time.
Share this post on: