Salesforce Classic vs Salesforce Lightning: Which One will you Choose?
April 29, 2020

Shrey Malik
Salesforce is the most trusted name in the world of CRM software. Salesforce has taken customizability to the next level by allowing its customers to choose between two different user interfaces: Salesforce Lightning, and Salesforce Classic.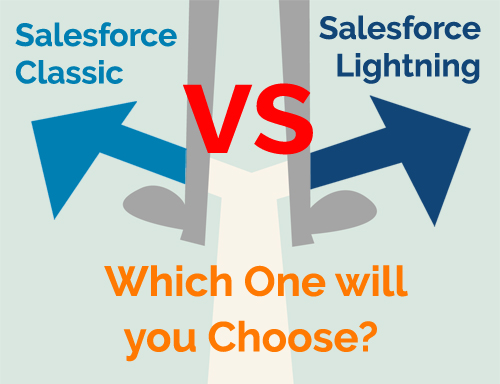 Salesforce Classic as the name suggests is the original and older version whereas Salesforce Lightning is the new version that carries several new features that aren't available with 'Classic'. What's new in Salesforce Lightning? Salesforce Lightning is the latest version of the salesforce org's interface. The intuitive and intelligent design will empower users to navigate the platform seamlessly and work with greater efficiency. This will influence better decisions and help teams to close more deals From Campaign, Leads, Contacts, and Accounts to Opportunity, Pricebook, and Products, etc everything has been re-organized to provide a modern visual appeal. The intent behind redesigning the interface was to make the tool,as well as the data more accessible to Sales Reps so that they can close more deals that too quickly. Let's take a quick look at the Opportunity display screens images displayed below to draw a clear comparison between the two versions i.e. Salesforce classic and Salesforce Lightning: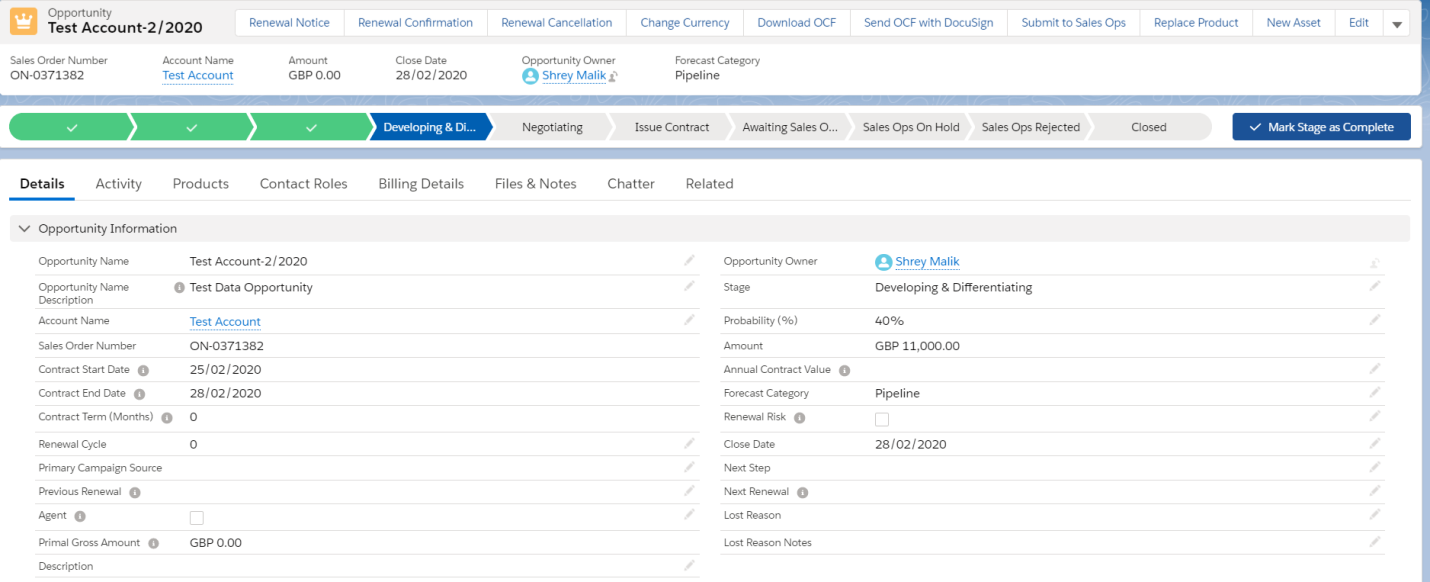 Salesforce Lightning Screen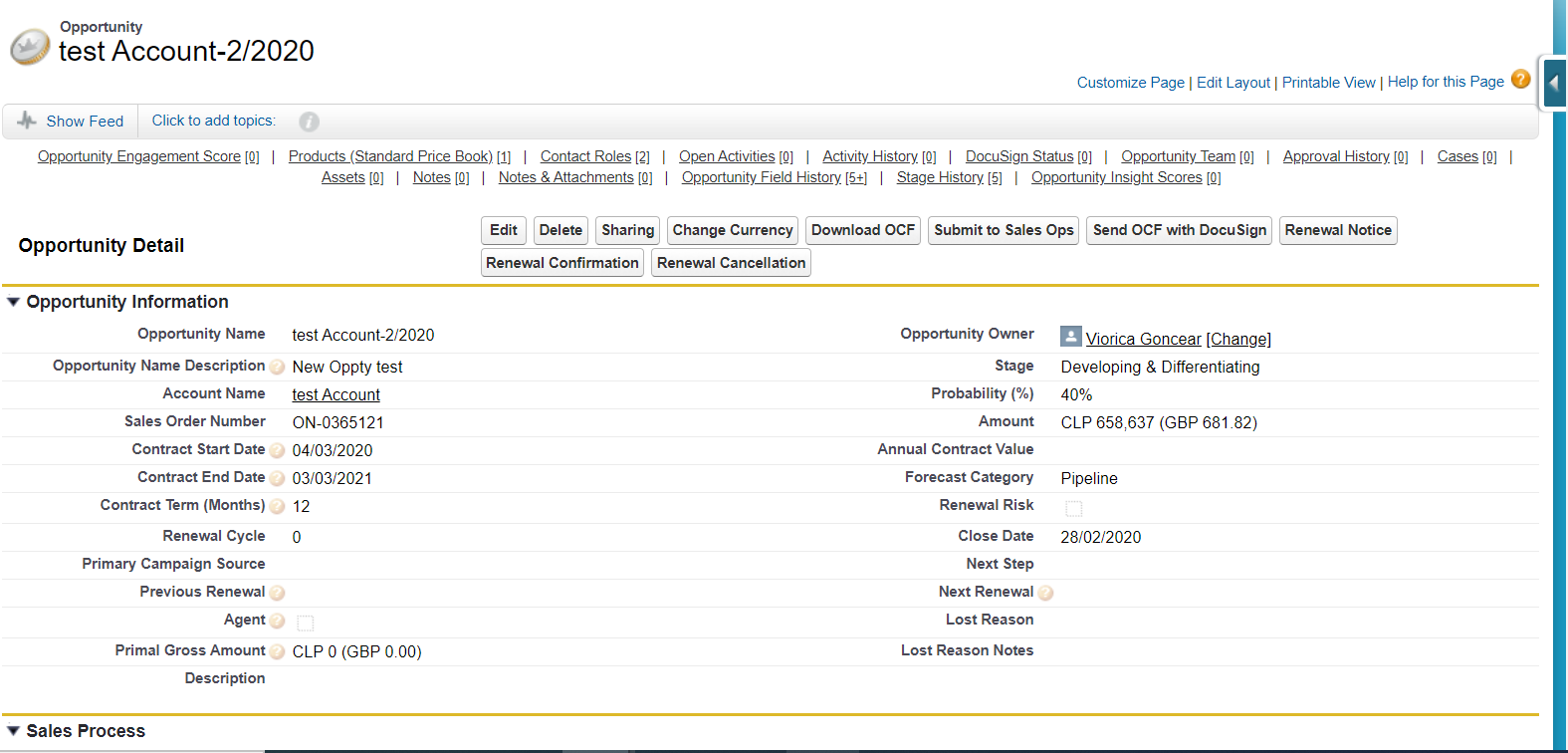 Salesforce Classic Screen
Listed below are some features which have been introduced in SalesforceLightning:
Customizable Home Page: Users can now customize their home page. Now they can show the information they need the most on the Homepage.
Enhanced Reporting Lightning has the Lightning Report Builder which helps in creating improved reports. It also provides improved and efficient visual reporting which saves time involved in creating and reading reports.
Columns on Dashboard In Lightning, Dashboards are not confined to 3 columns anymore.
Activity Timeline With this Sales Reps can now easily keep a track of their planned and accomplished activities for a specific lead, account or opportunity.
Lighting Experience Lightning Experience comes with no extra cost.
In the below image you can see list of new features introduced in Salesforce Lightning.

Source of the above table – https://trailhead.salesforce.com/en/content/learn/modules/lex_migration_introduction/lex_migration_introduction_rightforme
Key Benefits of Salesforce Lightning:
Integration with Einstein AnalyticsEinstein Integration is available in both the Classic and Lightning Version of Salesforce for creating reports and dashboards, but the Lightning version has more integration with Einstein as compared to the Classic.Einstein is a game-changer in itself as it carries its own database that fetches the data from salesforce instance and updates reports and dashboards each hour automatically. It even comes with features like:
Export Dashboard as a picture.
Ability to edit widget on dashboard.
Ability to do advance formula calculation.
Improved Security Salesforce Lightning comes with enhanced security features like 'Locker Service'. Locker Service helps in safeguarding the platform from malicious data by preventing Lightning components to interact with each other. Besides this 'Locker' uses the Content Security Policy to prevent cross-site scripting, which helps in avoiding code injecting attacks.
Opportunities Kanban View It is a visualization tool for opportunities. In the Kanban view, Opportunities are displayed as cards. The lanes/columns in Kanban view represent the different stages of the Opportunity.
Sales Reps can now change the Opportunity stage by simply dragging them from one column to another. Sales Reps can even customize, and personalize alerts on key deals.

New Design One of the major differences between the old and the new version of the salesforce is the User Interface. The Salesforce Lightning offers a better UI experience to its users as it includes features like news about key accounts and deals and performance charts, which were unavailable in the Classic version.
No Extra Cost Salesforce Lightning doesn't cost an extra penny more than theSalesforce Classic and remains pretty much the same. Long-time users of the Salesforce Classic can move to Salesforce Lightning without paying anything extra for a new license.
Features Unavailable in Salesforce Lightning Listed below are some of the features that are unavailable in the new version:
Custom JavaScript Buttons: Custom buttons that have JavaScript running in the backend in the Classic version will no longer be supported in Lightning. In the Lightning you will be able to replace JavaScript content by using tools like Process Builder, Visual Workflow, etc.
Apps from AppExchange: Many apps that were working in theSalesforce Classic will not be supported in Salesforce Lightning unless they are made Lightning Ready. If any app is not supported in Salesforce Lightning, even then you can continue to use them in Salesforce Classic.
Search: Salesforcehas completely revamped the way search used to work in Salesforce Lightning by removing the Sidebar Search and the Search All button.
Which one should we Opt for? As the sayings goes "Old is Gold but New is Diamond", in the same way Salesforce Classic was something huge in the early 2000's but with revamped UI, enhanced analytics, better security, etc. Salesforce Lightning has become a preferred choice. Though the new version i.e Salesforce Lightning offers several new features over its classic counterpart, it's important to measure the pros and cons of both the system before making a shift.
About Girikon –
As a Salesforce silver consulting partner, Girikon is an excellent
Salesforce Implementation Partner
as it helps businesses in the effective implementation of the Salesforce CRM.
About Author
Shrey Malik is associated with Girikon as a Senior Business Analyst. He has rich experience in Salesforce Implementation, Salesforce Integration, Data Migration, Oracle SQL, Data Analysis, PowerBI, Sales Analysis etc. He loves exploring new technologies and blogging around them in his leisure time.
Share this post on: