Thinking Data around Salesforce or any other Systems? Reach out to Girikon's Data Management Practice
November 17, 2017

Nirupama Shree
Girikon boasts of a strong Data Management Practice when it comes to handling CRM data. With a strong team of Data Architects, Data Specialists, ETL Experts and Data Stewards, we have successfully walked hand-in-hand with our clients in helping them define & implement custom-fitted Data Management Strategies. We aim at CRM deployments that are high performing, scalable and adhering to security protocols, data privacy and third-party compliances that matter in your industry like Payment Card Industry (PCI), the Health Insurance Portability and Accountability Act (HIPAA) etc.
We have extensive experience in Data Extraction, Transformation and Loading (ETL) data from a wide variety of sources including legacy applications, ERP systems, CRMs & other web content, Standard relational databases, NoSQL Database (MongoDB), on premise/cloud-based applications, Files (e.g. XML, Excel, CSV, flat files) and web service APIs.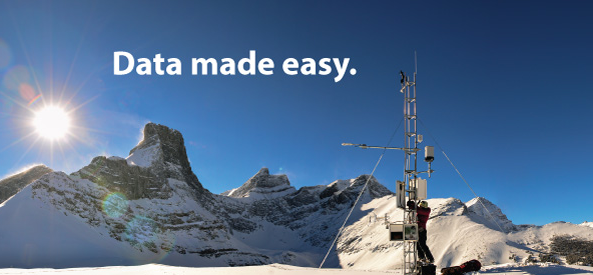 Our Enterprise Data Integration skills extends to cutting-edge ETL tools including Talend, Informatica etc. and support delivery of reliable data integration solutions to our clients across the globe.
Girikon's Data Services include:
Data Integration Services using Talend/Informatica – Girikon's team of experts provide scalable data integration and data quality solutions for integrating, cleansing and profiling of all kinds of corporate data using Talend & Informatica.
Master Data Management Services – Our MDM services include consolidation of data across various businesses in an enterprise using Talend or otherwise. We help create a single "version of the truth" for our customers.
Application Integration Services – Using Mulesoft, we specialize in providing a common set of application integration tools to build a service-oriented architecture, to connect and manage services in real-time.
Data Preparation Services – These services include manipulation of data into a form suitable for further discovery, visualization, processing and enrichment.
Data Migration from various orgs in Salesforce – We have successfully completed several enterprise-wide business consolidation projects for our customers. Along with the Salesforce system development to meet the required business needs, we have gained thorough experience in migration of the related Data to enable synchronized business.
Data Migration from different CRMs like Sugar, MS Dynamics to Salesforce – In addition to inter-org migration of Data within the Salesforce environment, we are also adept in migrating data from other CRMs like Sugar, MS Dynamics etc. to Salesforce.
Data Stewardship Services – Of late, we have seen a surge in demand for Data Stewardship services requiring resources to be responsible for maintenance and quality of data required throughout the organization. By scaling up to serve the needs of our existing accounts in these areas, we now have developed a dedicated team of Data Stewards who are ready to become custodians of your organizations data in a way that would facilitate your growth.
End-to-End ETL (Extract, Transform and Load) Services – While as mentioned above, we can take up activities in parts if that is the business need, what we exceptionally excel at is end-to-end ETL processes. Using Talend, Informatica etc., we would love to help you to eliminate the silos in your business, bring in data from multiple sources and Load to Salesforce for a consolidate view resulting in good, well-analyzed decision making.
How Girikon, as a Salesforce Silver Consulting Partner Helps
Organizations looking at any kind of Data Services in relation with Salesforce can reach out to Girikon for assistance with consulting, design, execution and training in the above mentioned areas and rest assured of quality deliverables.
ETL – Extract data from multiple, varied sources, transform it as required to meet the need and then Load data to Salesforce (Tools – Talend, Informatica etc.)
Data preparation (or data preprocessing) – We can help prepare and deliver clean, usable data for use as per business requirements
Data Stewardship – Girikon's Data Stewards possess the required expertise & experience to be responsible custodians of your business data's quality & maintenance
CRM Master Data Management & Data Migration – We are experts in making your data much more usable in a very cost efficient manner. We have our in house de-dup & data merging application which makes the process much more simpler than it would be otherwise.
Any specific Training & Support – Girikon's Data consultants have so much exposure and experience of varied systems, situations & solutions that they would love to share some of the knowledge gained with your teams to bring in various perspectives. Additionally, we can also help with specific processes and tools related trainings.
About Author
Nirupama Shree
Nirupama Shree is currently working as a Business Analyst at Girikon, managing projects related to Salesforce. She has work experience in requirement gathering, blogging, maintaining client relations and has experience in technologies like Salesforce, Magento, Opencart. In her leisure time, she loves listening to music.
Share this post on: