Sales Pipeline Is Just a Click Away
April 21, 2020

Shrey Malik

Gartner predicts that by 2020, all new entrants and 80% of historical vendors will offer subscription-based business models, regardless of where the software resides. The challenge which companies following the subscription based model faces is of having a strong sales pipeline.
A sales pipeline is a journey with a set of stages that a prospect moves through, in order to become a customer from a lead. Once each pipeline stage is completed, the prospects are advanced to the next stage till it reaches the final stage i.e. Closed Won/Won.
These days' companies spend enormously on building their Sales Pipeline as having a strong sales pipeline helps companies generate more revenue. It won't be incorrect to say that the sales pipeline acts as a backbone of a business.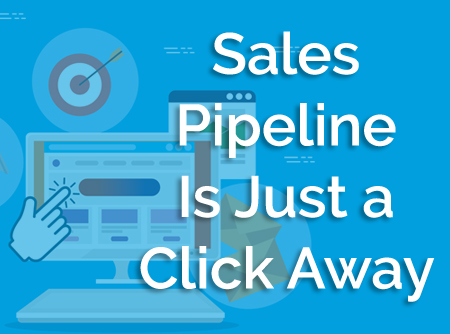 By having Bulk Rebook feature in your CRM you can build a strong sales pipeline with just one click. It will help you create asales pipeline where initial nurturing of the leads will be already done and they will be on the lateral stages. Your 70% work will be taken care by the Bulk Rebook and you will be on the Proposal/Quote generation stage(as you can see in the below image) from where you will generate the Proposal and send it over to the prospect.

Advantages
Below are few advantages of having Bulk Rebook in your CRM;
It will ease your work of building a strong sales pipeline as it will create a sales pipeline with all the potential buyers with their exact needs.
It will reduce the number of clicks in closing the deal as all the important information related to prospect will be captured by the Bulk Rebook.
It will save your time and efforts to nurture the Leads as it will already be nurtured and hence it will save your money.
It will even bring in all the information associated with the prospects like the past requirements, new requirements, glimpse of their budget etc.
With all the important information present, the Sales Rep will be able to pitch the right product/services.
It will enable bettersales and revenue
Sales Reps will be able to create better quotes within no time.
Negotiation time will be reduced significantly.
It will provide us early insights of salesin the next subscription period.
Proposal generation time can be reduced and hence will result in reducing the time to convert the prospects to customers.
Bulk Rebook can be customized; companies can bring in the information associated with the prospects of their choice for quick and effective decision making.
Conclusion
The importance of having Bulk Rebook is evident from the fact that it leads to significant improvements in the levels of sales closures, sales administration time, and sales cycle timing. All these and many more advantages of having Bulk Rebook in your CRM software undoubtedly help you stay at the top of your league.
About Girikon
Girikon a Salesforce Silver Consulting Partner based out in the USA with presence across Australia and India. They house a team of Certified and experienced Salesforce Consultants, administrators and developers who offer end-to-end services to global clientele.
About Author
Shrey Malik is associated with Girikon as a Senior Business Analyst. He has rich experience in Salesforce Implementation, Salesforce Integration, Data Migration, Oracle SQL, Data Analysis, PowerBI, Sales Analysis etc. He loves exploring new technologies and blogging around them in his leisure time.
Share this post on: