Salesforce Administrator vs Developer – What is the Highest Paying Jobs in Salesforce?
August 2, 2019

Gaurav Kumar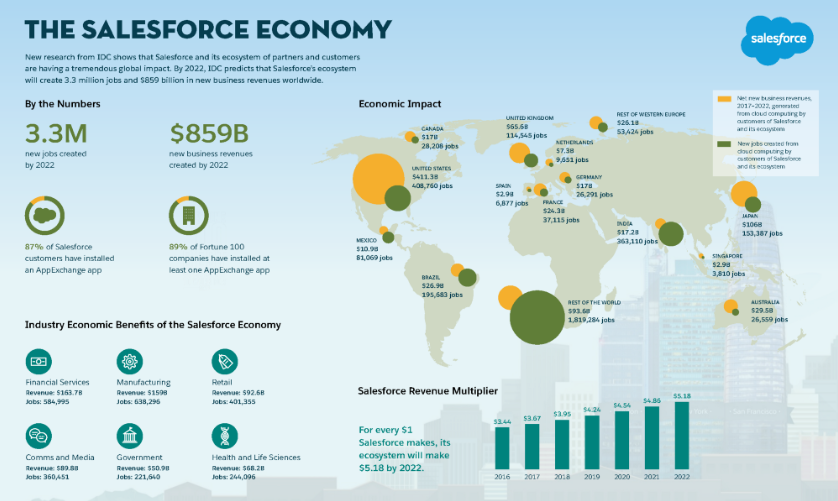 IDC Whitepaper
Salesforce.com is #1 in Fortune's list of '100 best companies to work for'. New customers are signing contracts for Salesforce licenses every day, and this indicates the popularity of Salesforce CRM worldwide.
Salesforce CEO Benioff once said, "Salesforce reached $5 billion in annual revenue faster than any other enterprise software company and now it's our goal to be the fastest to reach $10 billion."
Currently, businesses are stepping forward to adopt the Salesforce technology with the intention of customer satisfaction as well as enhancing their current sales operations process. To implement a Salesforce solution, a company needs Salesforce geeks who helps them to achieve their business goal.
Currently, Salesforce Consultants and professionals are in huge demand due to Salesforce being adopted by small to large business organizations worldwide at rapid rate. The market has a demand for Salesforce Administrators and Salesforce Developers. To implement Salesforce as a CRM solution, there are various roles required to fulfill the business need such as Administrator, Developer, and Salesforce Architects.
A recent research by G2 Crowd found that:
Customers are crediting Salesforce when it comes to overall CRM functionality 85% higher than the industry average of 75%.
The Salesforce CRM has an 80% better scalability than any other CRM vendor outside the leader category in Gartner's quadrant and 23% better scalability than vendors present in the leader's category.
It is always believed that referred customers are always a bonus for any business. More than 80% Salesforce customer has recommended Salesforce as CRM solution to their peers.
85% of Salesforce users believe that Salesforce is headed in the right direction.
Do your dreams include succeeding in Salesforce?
Salesforce is aggressively acquiring companies (small to mid-size) across the world, that provides a competitive edge over other CRM players in current market. More than 2 million companies are using Salesforce as a CRM solution to boost their current sales process and successful customer support. Due to the high adoption rate of Salesforce demand for Salesforce professionals such as Administrators and Developers to manage the Customer's Salesforce CRM has also increased. To achieve a business goal, Salesforce consultants assist businesses to fully exploit the full potential of Salesforce by having an in-depth knowledge and experience relating to a Salesforce implementation.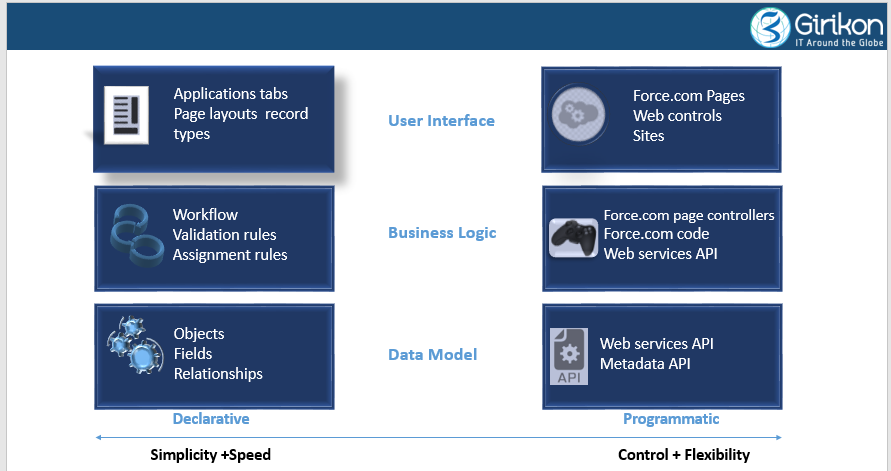 To have a career in Salesforce, Consultants need a focused effort in right direction and with level of passion and dedication. Salesforce is like an ocean and consultants do not know how far they can reach. If you are looking for a relatively high paying career, then Salesforce is the right path to proceed with the added ability for work opportunities in this field. The key is to completely understand the elements of your responsibilities and what is required for the job.
Now let's understand the difference in terms of responsibilities and the earnings achieved by Administrator vs Developer: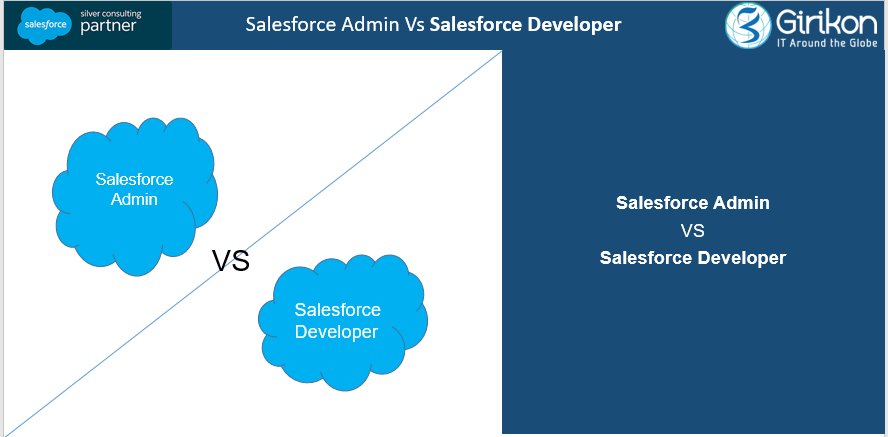 Key activities for Salesforce Administrators:
The key areas that are being considered for Salesforce administrator are as follows:
User setup and permissions

Data accessibility

Account modifications
Moreover, Salesforce Administrators are also involved in some other activities such as page layout setup, data deduplication, picklist values configuration, workflow & rule configuration, reports & dashboard creation and many more.
Key roles for Salesforce Developers:
Salesforce developers create

Triggers

Visual force pages as well as custom functionality to support the business processes defined by organization.
Moreover, developers are responsible to establish interface with third party applications to Salesforce through custom APIs integration to accomplish the business need.
To create a Salesforce Solution, both administrators and developers are required, and it is totally depending upon the business requirement.
Salesforce administrators and Salesforce developers are like the two sides of a coin.
Girikon a Salesforce Silver Consulting Partner based in the USA, Australia and India and has a team of Certified Salesforce Consultants including administrators and developers. The Salesforce Consulting Services team have proven expertise with over 400 projects delivered. For further information about Girikon contact us on +61 1300 332 888 or email sales@girikon.com and discuss your current business challenge. We guarantee we will have a solution for you.
About Author
Gaurav Kumar
Gaurav kumar is currently working as Business analyst in Girikon and He has 4.5 years of experience in IT service industry. He has graduated from AMC engineering college in Information science and pursued post-graduation from IMI, Belgium. He has also played basketball at district level and loves to play gully cricket on weekend.
Share this post on: